Let's enjoy summer with crafts and independent studies!
Let's have a different sense of accomplishment this year!
Held from July 7st (Thursday) to August 1st (Tuesday)
At the Tokyu Hands Miyazaki store [Hinata Selection] corner, we will sell craft kits, independent studies, and experiment-related products that adults and children can enjoy for a limited time.

It actually works in stores, so please try it out!
Foro
A 6-legged robot work kit equipped with an infrared radar that expresses emotions richly with sound and light effects.
The operation is equipped with two types of modes.
4,180 yen (tax included)


[Good friend mode]
Find the one in front and follow it like a pet.
If you get too close, it will back up.


[Tanken mode]
Dodge what's in front of you, look for an obstacle-free path, and go on your own.
Make a maze and play with Foro!
In addition to being equipped with infrared radar, Foro is full of comical gimmicks such as eye light that expresses emotions, foot movements, and sound effects.
If you have two followers, you can enjoy marching by setting the beginning to the tanken mode and the rear to the good friend mode.
Foro is a robot kit that allows you to communicate with catchy facial expressions and comical movements.


ー ー ー ー ー ー ー ー ー ー ー ー ー ー ー ー ー ー ー ー ー ー ー ー ー ー ー ー ー ー ー ー ー

Programming follower
8,250 yen (tax included)
The programming follower is a 6-legged walking robot equipped with an infrared sensor, sound speaker, and dot matrix LED.
You can freely control the movement, sound, and LED display with a program created on your computer.

Experience full-scale robot programming such as obstacle avoidance, object tracking, and LED messaging.
Programs can be created by simply arranging icons.
Two types of movements are programmed so that they can be assembled and moved immediately.
<Brother machine of Foro (MR-9107)>
It is a high-end model that follows the movement and appearance of the "Foro (MR-9107)", which has been very popular since its release, and has added functions for programming.
With its friendly appearance and comical and interesting movements such as 6-legged walking and 360 ° turning, you can now work on full-scale robot programming.
<Various displays are possible with 8x8 dot matrix LED>
The "face" of the programming follower is a matrix LED that can display numbers, booleans, letters, and freely placed dots.
By arranging 8x8 (64 in total) LEDs, not only alphabets but also hiragana, katakana, and kanji can be displayed.
Also, when displaying numbers, 2 digits can be displayed at the same time (3 digits or more are scrolled).
<Written 2 modes>
It is pre-programmed so that it can be assembled and moved immediately, so you can enjoy it without connecting to a computer.
[Tracking mode]
Find the one in front and follow it like a pet.
[Search mode]
We will continue to move forward while avoiding obstacles.

ー ー ー ー ー ー ー ー ー ー ー ー ー ー ー ー ー ー ー ー ー ー ー ー ー ー ー ー ー ー ー ー

Lizard Lloyd
Detect people with an infrared sensor!Erimaki lizard type robot
4,180 yen (tax included)
The lizardroid is an Erimaki lizard type robot equipped with an infrared sensor that detects people and objects.
Two modes of operation are programmed to spread the Erimaki and move quickly like the real thing.

[Escape mode]
When the sensor reacts, it spreads Erimaki and surprises it, then turns back and runs away.
[Okake mode]
When the sensor reacts, it approaches like a pet, but if it gets too close, it will surprise you and spread the Erimaki back.
It is a robot full of fun gimmicks, such as a tail that sways according to movement and eyes with built-in LEDs that change the way it shines according to action.

ー ー ー ー ー ー ー ー ー ー ー ー ー ー ー ー ー ー ー ー ー ー ー ー ー ー ー ー ー ー ー ー
Togemaru
4,400 yen (tax included)
Togemaru is a hedgehog robot equipped with a sound sensor.
In response to the sound of fluttering, the gear mechanism and other functions make various movements such as forward and backward movement and turning back.

[3 types of operation modes]
① Denguri return mode
It moves while moving forward and backward.If you flap your hands, you may turn over or curl up and sleep.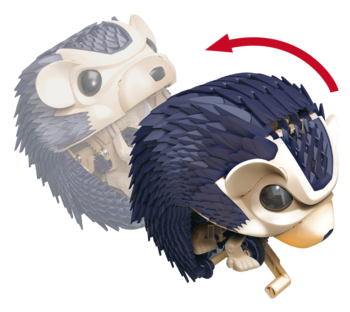 ② Continuous mode
Repeat the dengri-turning according to the number of fluttering.
* The maximum number of times you can turn back in a row is 5 times.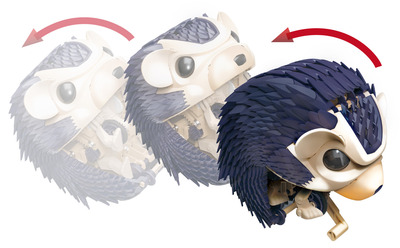 ③ Ouen mode
If you keep fluttering, it will gradually curl up, and finally it will turn back.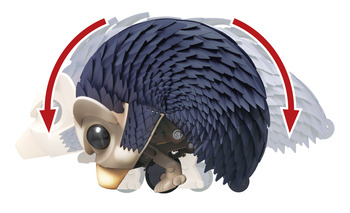 A craft kit that parents and children can enjoy!

ー ー ー ー ー ー ー ー ー ー ー ー ー ー ー ー ー ー ー ー ー ー ー ー ー ー ー ー ー ー ー ー


2,145 yen (tax included)
[You can do DIY popular jewels on Instagram at home!]

◆ You can make about 1 jewel soaps with this one book!
◆ You can easily make wonderful jewels with the jewel palette (mold)!
◆ Enjoy a lot of arrangements with a full kit!

"It's like a real jewel!" "It's too beautiful!" And the popular "jewel soap" on Instagram and youtube has been made into a kit that even beginners can easily make.
With this kit, you can make beautiful jewels without cutting with a knife by pouring them into a "jewel pallet (mold)" and hardening them, or by rolling them by hand and molding them.
Easy jewels you long for, such as heart diamonds and clovers!

ー ー ー ー ー ー ー ー ー ー ー ー ー ー ー ー ー ー ー ー ー ー ー ー ー ー ー ー ー ー ー ー ー ー ー ー ー ー ー ー ー ー ー ー
Round and shiny made with special equipment! King of mud dumplings
It is a kit that you can make "King of Dorodango" which is rounder and shines brighter than Dorodango made from ordinary soil.
1,485 yen (tax included)
Anyone can easily make it using the uniquely developed "shaving machine" and "polishing machine", and since the soil is kneaded in a plastic bag, you can work at home without polluting the surroundings.
There are many other free research kits!
Please come to the store.
ー ー ー ー ー ー ー ー ー ー ー ー ー ー ー ー ー ー ー ー ー ー ー ー ー ー ー ー ー ー ー ー ー ー ー ー ー ー ー ー ー ー ー ー
[Tokyu Hands Miyazaki store] 
Click here for the official blog ↓
[Tokyu Hands Miyazaki store official blog]
Click here for official twitter ↓
[Tokyu Hands Miyazaki store twitter]
* We are delivering new products and deals!
Amu Plaza Miyazaki Umikan XNUMXF
[Business Hours] 10: 00-20: 00 [Open all year round]
We look forward to your visit.